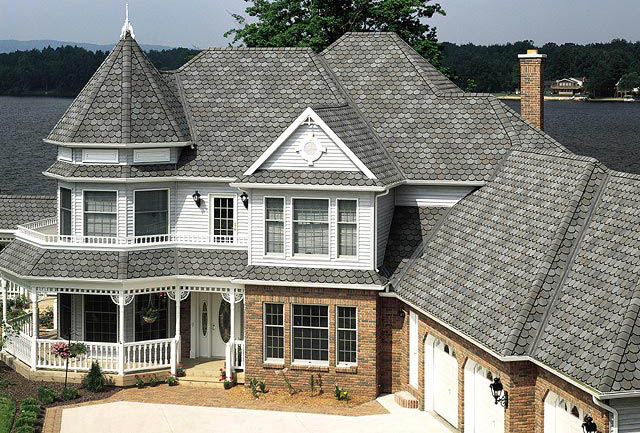 Maine Contractor Asphalt Roofing
Asphalt shingles are a proven roof covering material that is available in many styles, shapes and colors. Architectural shingle types - such as laminates - are rapidly gaining in popularity. Asphalt shingles are suitable for most residential applications. In fact, industry estimates show approximately 80% of the total residential roofs are covered with asphalt shingles. Properly installed asphalt shingles will not only effectively shed water off the roof; they will enhance the beauty, character and value of your home. Lastly, asphalt shingles are backed by a warranty typically ranging from 20 years to Lifetime.
Prices and Quotes
Pricing depends on size and shape of home. All informaton on Maine Contractor Asphalt Roofing should be followed up through the contacts on this page. our experience sales staff will contact you immediately!!
Call Chuck 1-207-837-9051
24 Hours-7 Days A Week
Please feel free to contact us so we can take care of you roofing needs!!!!
Asphalt Facts
Asphalt shingles are a very economic roofing choice, which have a large share of the market, including most houses with sloping roofs. From a reflectance point of view, they are very similar to rolled asphalt roofing, which is often used as the top layer of low slope roofing. These materials are composed of asphalt saturated mats made from organic felts or fiberglass. The asphalt is protected from the sun's uv light by roofing granules pressed into the shingle while it is hot (and soft). The roofing granules are 1 millimeter-sized stones (e.g., of crushed granite), which are coated with an inorganic silicate material. The coating contains microscopic pigment particles, similar to those used in paint, to provide color.
Please Contact:
Chuck 1-207-837-9051
Chad 1-207-737-2876

Contact us at the above numbers or the e-mail below we will get back to you immediately so we can take care of you roofing needs Home or Commercial we do it all.
mailto:MaineContractorRoofing
Click On The Above E-Mail Link To Get Started On Your Roofing Needs!!!
Maine Contractor Asphalt Roofing Serving The Greater Central Maine Area.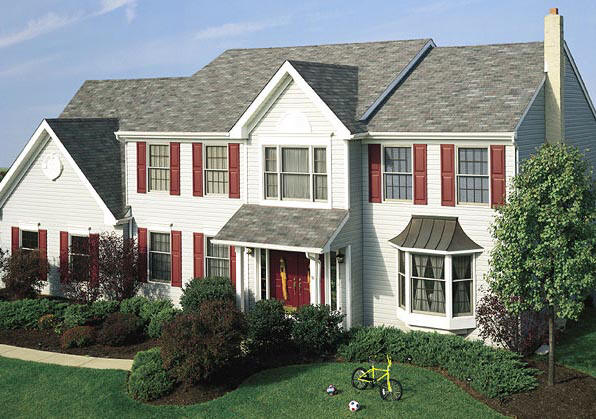 Asphalt Shingles
Asphalt shingle roofs cap about 80% of American houses. They may be applied directly over older asphalt shingles, roll roofing, or roofing felt on solid sheathing. The asphalt/fiberglass varieties are more fire-resistant than the organic asphalt types.
Click Here For The Roofing Estimator